I have come across a new hair care range called Reseed.
Reseed are a hair loss brand which focus on 3 main things:

* Prevent further hair loss

* Restore hair follicles to their normal function to promote & support natural hair growth.

*Strengthen weak & dormant follicles to regrow healthy hair, helping to reverse the effects of hair loss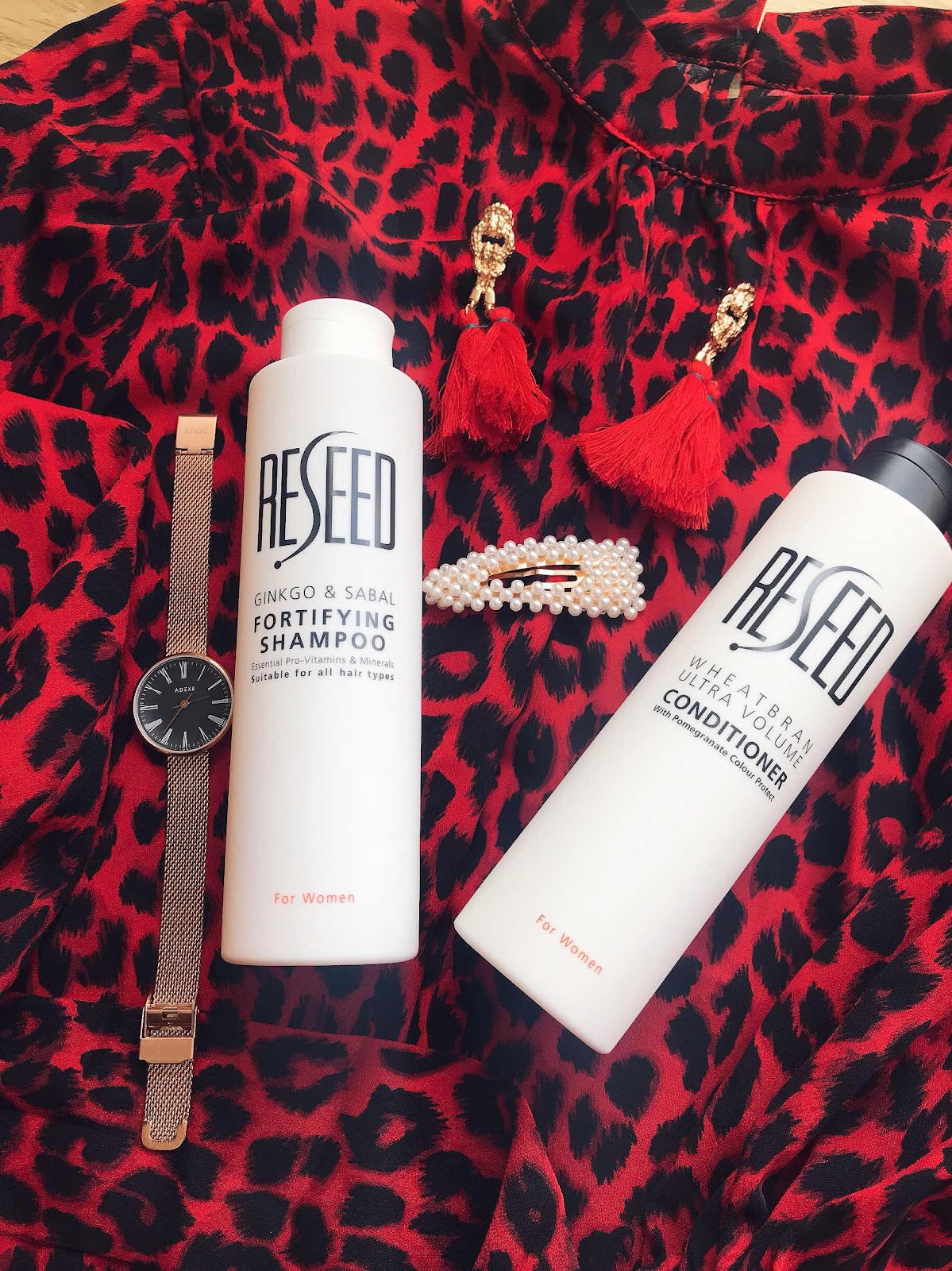 Their products are formulated with the purest ingredients such as clean herbal fragrances. They are also not tested on animals or use ingredients that have been either.
I got from them a shampoo & conditioner to try.

Packed with pro vitamins & minerals this is a ultra nourishing shampoo which contains active ingredients to cleanse away substances that can block your hair follicles. It also restores the hairs structural fibres. The Ginkgo Biloba extract revitalises hair while Sabal extract promotes hair growth. It is also packed with antioxidant vitamins, it strengthens hair & prevents hair loss.
This is an advanced ultra volumising formula to help densify, thin, damaged & dry hair. It's enriched with herbal proteins to strengthen hair, also combined with UV filters & colour protecting vibrancy. It's a deeply hydrating & nourishing to prevent hair breakage. The conditioner leaves your hair feeling strong & healthy.
Both the shampoo & conditioner smell lovely & leave your feeling clean after them. The other great thing I do like is the fact they are not heavy products & do not leave your hair feeling horrible after using them. As some products can leave your hair feeling unwashed.
You can find more about Reseed & their products at:
Take Care,
Love Lottie xox
*Items gifted by brand/PR company
You can read Lottie Jessica's review of the Reseed products on her blog here.