Did you know that hair loss and hair thinning affects an estimated 6 million mothers and daughters in the UK?
Our Gingko and Sabal Fortifying Shampoo for women, part of the Reseed Hair Care range, is designed to treat common concerns such as hair loss, thinning and fine hair that lacks body, volume and shine.
The shampoo has a beautiful, fruity fragrance and a small amount lathers up into an abundance of bubbles that cleanses the scalps, unblocks follicles and restores the hair's natural structural fibres.
It is packed with a high concentration of naturally active ingredients and vitamins. It is suitable for all hair types and is additionally great at combating dandruff and dry scalps.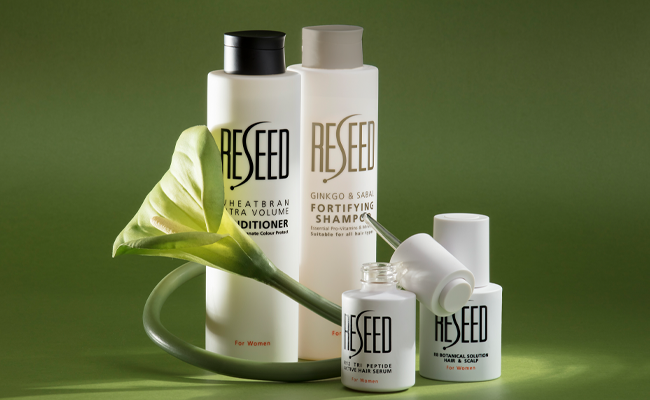 The Reseed Natural Hair Loss Range is gender specific and proven to:
Reverse the effects of hair loss and prevent further hair loss
Inhibits the production of DHT
Restore the hair follicles natural functions
Encourage new healthy hair growth